Material Change Report
MATERIAL CHANGE: A STUDY OF RISKS AND OPPORTUNITIES FOR COLLECTIVE ACTION IN THE MATERIALS SUPPLY CHAINS OF THE AUTOMOTIVE AND ELECTRONICS INDUSTRIES.
Environmental, social and governance issues associated with corporate supply chains and the sourcing of materials used in the manufacture of industrial and consumer products are subject to increasing scrutiny.
Regulators, investors, consumers and environmental and human-rights groups are appealing to companies to complete and publicly disclose the results of supplier due diligence as well as include commitments to social responsibility in their sourcing policies. Drive Sustainability and the Responsible Minerals Initiative recognise that collaborative action between businesses, across industries, and with governments and civil society is a powerful tool to address some of the serious social and environmental problems affecting workers and communities in countries where many of these materials originate.
Navigating the path to achieve this is not simple, however. The supply chains of businesses today are highly complex. They extend to multiple tiers, and to thousands of suppliers operating across the globe. Significant volumes of materials are sourced from countries with weak governance or where resource production is sometimes associated with adverse environmental and social impacts.
One of the biggest obstacles to setting and implementing strategies for responsible sourcing is getting access to reliable current data and analysis on the environmental and social dimensions of material production and processing. Material Change aims to positively contribute by gathering and presenting the best publicly available information on materials commonly used in the automotive and electronics industries.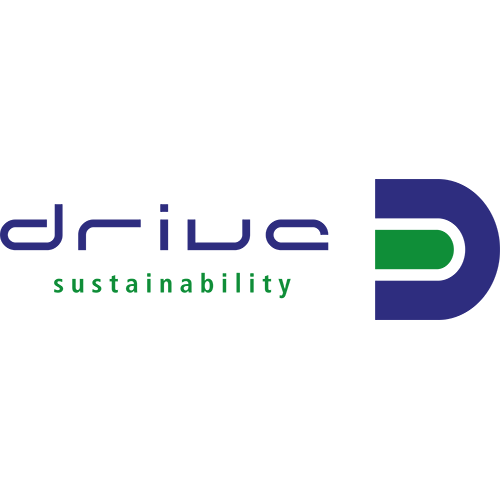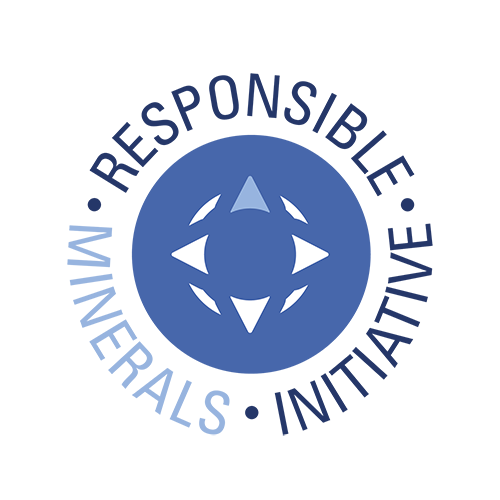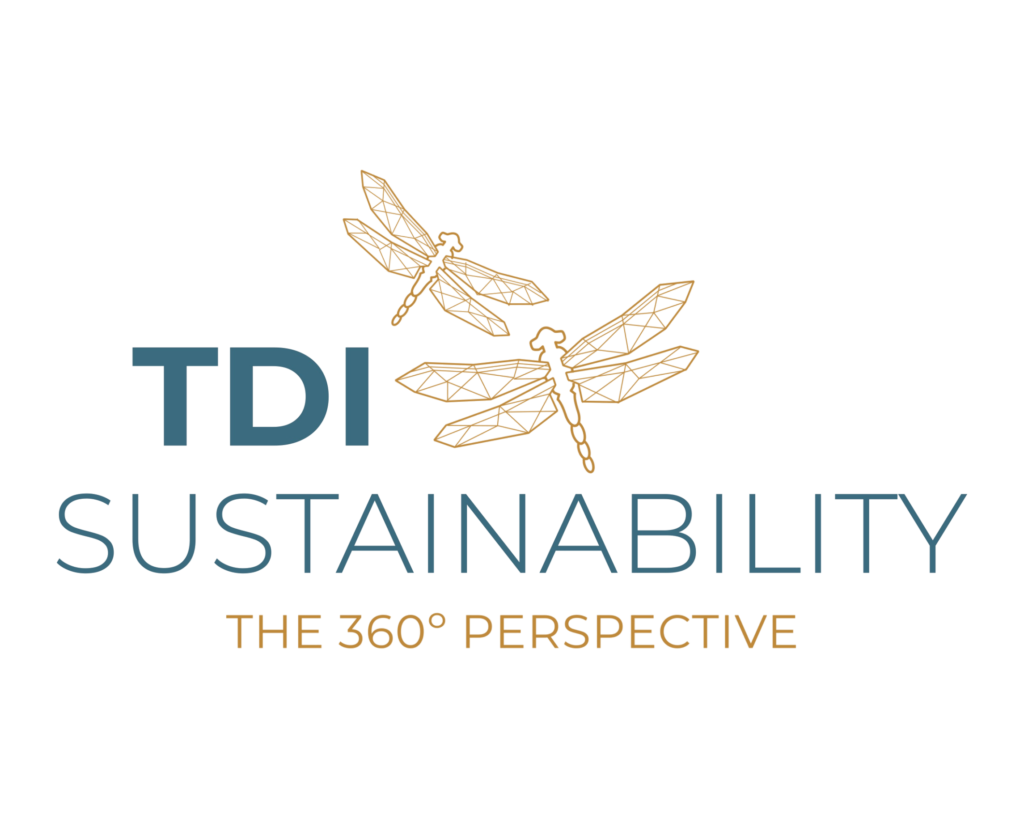 ---
MATERIAL CHANGE – UNDERSTANDING SUPPLY CHAIN RISKS
Material Change was commissioned by Drive Sustainability and the Responsible Minerals Initiative and produced by The Dragonfly Initiative (TDI), to present a broad assessment of 37 materials used within automotive and electronics supply chains. The study aims to enable industry-wide comparisons of the materials' and main producer countries' environmental, social and governance issues and their importance in the manufacturing of automotive and electronic products. The study recognises that businesses and entire industries working together can catalyse lasting change to improve peoples' lives and reduce pressures on vulnerable ecosystems in resource-producing countries. Material Change aims to be a starting point from which to stimulate an exchange of information about where collective actions by industry groups or trade associations might best be focussed to maximise positive social, environmental and governance impacts.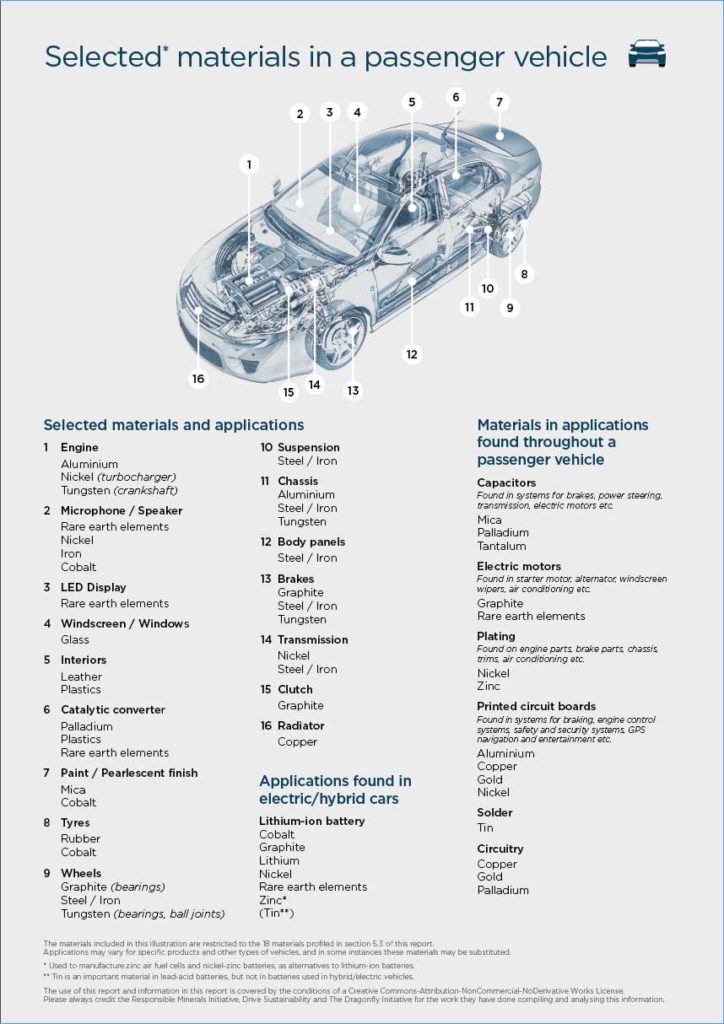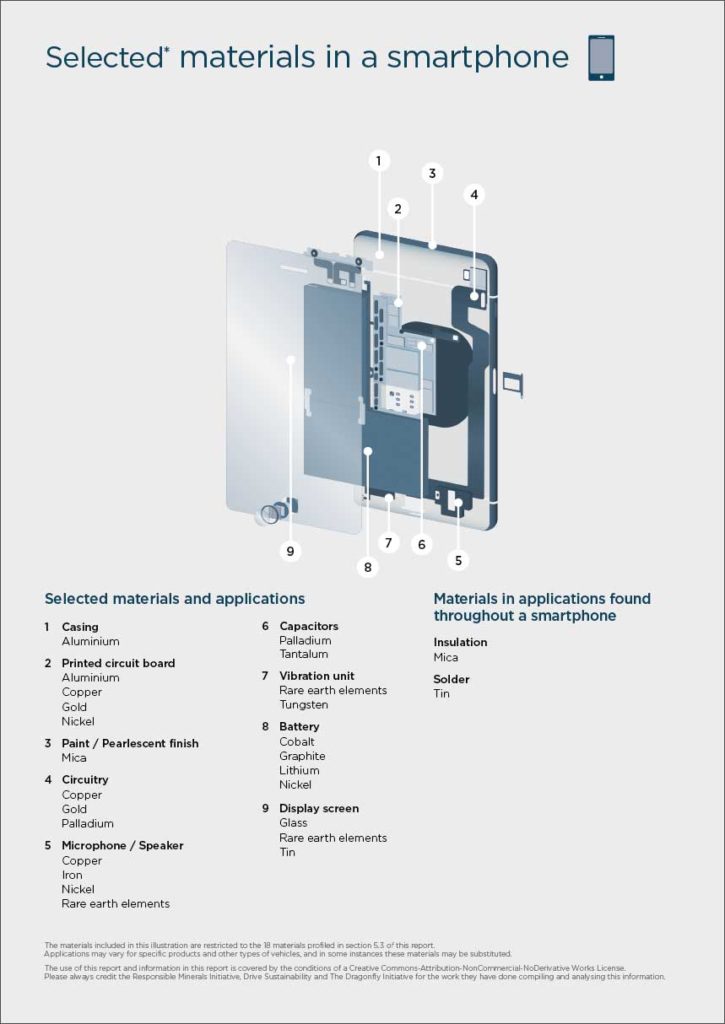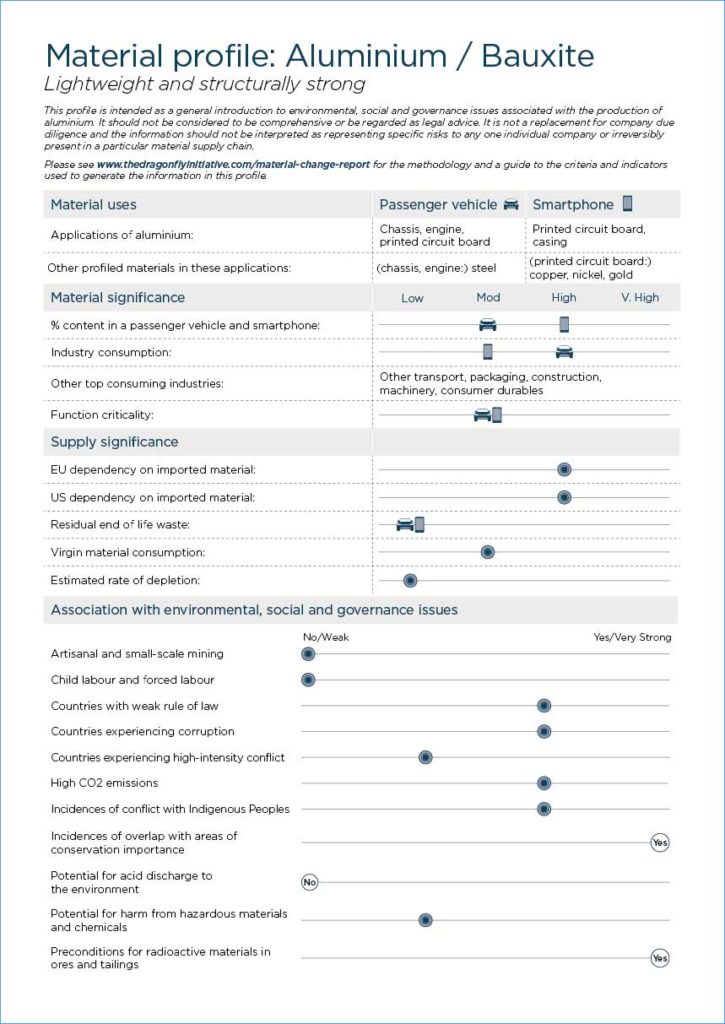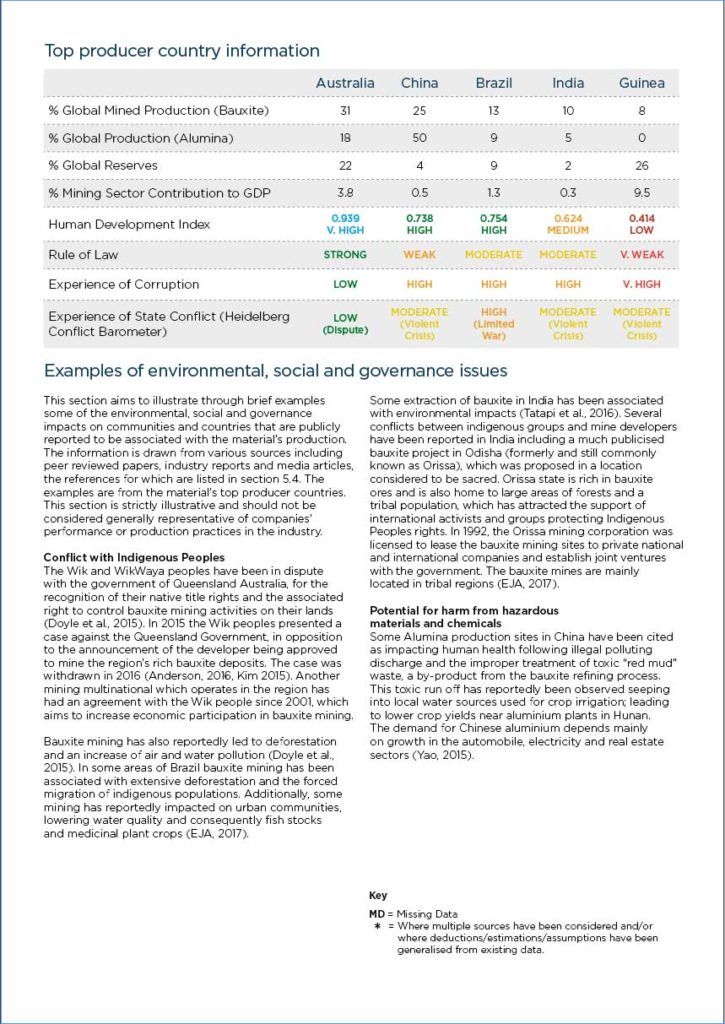 'This study represents the first deliverable of the Raw Materials Observatory for Drive Sustainability's partners and is setting the basis for our future collaboration to enhance sustainability in our supply chain as we are committed to make our vision a reality.'
Stefan Crets, Executive Director of Drive Sustainability.
'This study is a great starting point to help companies identify and prioritise salient social, environmental and governance risks and will help us facilitate collective engagement to drive positive impact in raw material supply chains.'
Rob Lederer, Executive Director of the Responsible Business Alliance.
Specialist business advisory firm The Dragonfly Initiative completed in-depth research and analysis for the study, which includes detailed profiles for some of the most commonly found materials in the product components of the electronics and automotive OEMs.
TDI CEO Assheton Carter observes, 'One of the biggest obstacles to setting and implementing strategies for responsible sourcing is the difficulty in accessing reliable and current data and analysis. Our aim is to gather, analyse and, in this report, to present best available information on materials to enable a better understanding of the issues associated with their global production.'
The results of the study will help inform the action plans of Drive and RMI members as they strive for positive impacts on upstream communities.
---
DOWNLOAD THE FULL REPORT FOR FREE
We are interested to know who is reading and benefiting from this report. Please supply your details below to receive a link to download the report for free. Note that this information is for internal reference only.
To receive occasional expert insights, updates and access to other newly published reports please sign up to our newsletter here.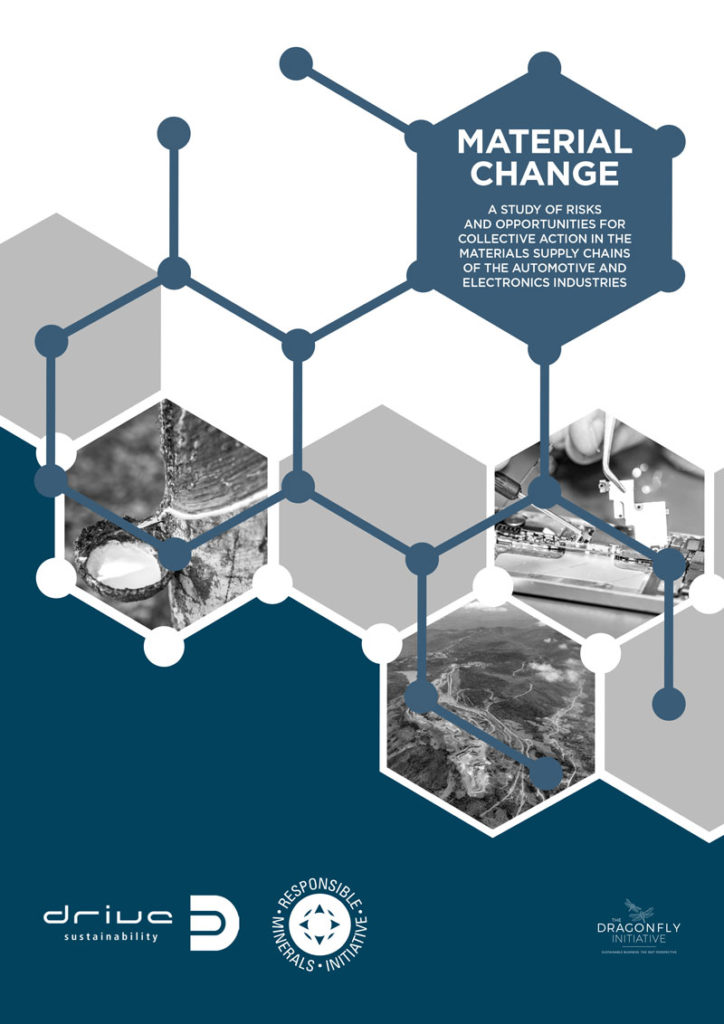 ---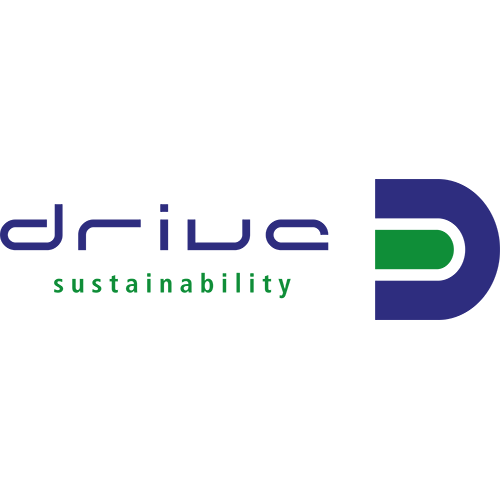 Drive Sustainability is a partnership of 10 leading automotive companies that work together to improve sustainability in the supply chain.
Starting in 2012, its members have assessed over 20,000 suppliers in more than 100 countries and engaged over 1500 suppliers in capacity building initiatives. Over 40 training sessions have been conducted in 10 countries. Drive Sustainability operates under strict anti-trust policies. For more information, visit drivesustainability.org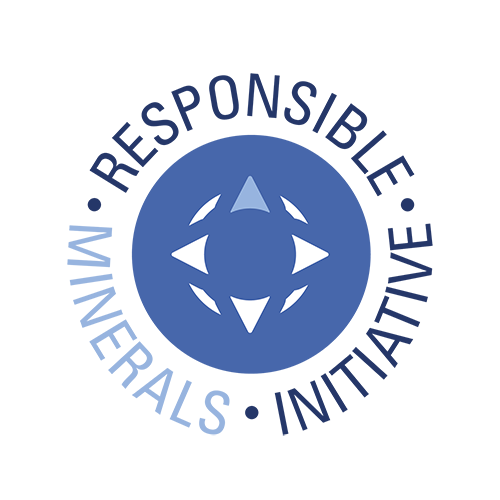 The Responsible Minerals Initiative (RMI), formerly the Conflict-Free Sourcing Initiative (CFSI), is a multi-industry initiative with over 360-member companies.
Its members contribute to the development and international uptake of a range of tools and resources, including independent third-party audit programs for smelters, Minerals Reporting Templates, supply chain risk assessment tools, Reasonable Country of Origin Inquiry data, and guidance documents on responsible sourcing of tin, tantalum, tungsten and gold (3TG) and cobalt. The RMI runs regular workshops on responsible sourcing issues and contributes to policy development with civil society organisations and governments. For more information, visit responsiblemineralsinitiative.org
---
RELEVANT ASSOCIATIONS & INITIATIVES
TDI encourages readers of Material Change to learn more about the specific circumstances of each material included in this report. Please see below a non-exhaustive reference list of industry associations and/or responsible sourcing initiatives related to one or more of the materials examined that may be able to provide more specific information on the methods and practices used in the production of these materials:
The International Tin Association, representing the significant majority of global refined tin production, is the primary source and authority on all tin-related information, including production methods, sourcing countries, trade data and associated statistics. ITA works closely with the government and local actors in sourcing countries, including China, Indonesia and Bolivia, to extend their responsible supply chain initiatives and lead solutions to risks.' – link to ITA homepage.
The International Zinc Association (IZA) represents the zinc industry globally and is the focal point for any question related to the natural element zinc, zinc applications and sources for zinc production: ores as well as recycling materials.
The Bureau of International Recycling (BIR) is the global federation of recycling industries, representing the interest of around private companies and national recycling associations in 70 countries. Founded in 1948, it was the first federation to promote recycling worldwide.
---
RESPONSIBLE SOURCING INITIATIVES
The Aluminium Stewardship Initiative (ASI) is a global, multi-stakeholder, non-profit standards setting and certification organisation, which works toward responsible production, sourcing and stewardship of aluminium following an entire value chain approach.
ICMM is an international organisation dedicated to enabling a safe, fair and sustainable mining and metals industry. Bringing together 25 mining and metals companies and over 30 regional and commodities associations we strengthen environmental and social performance. We serve as a catalyst for change; enhancing mining's contribution to society.
The ITA Code of Conduct – is the ITA developed reporting framework for tin production providing verified information to the market on members' performance against 10 principles and 70 standards which relate to international expectations.
The ITSCI programme is the award-winning multi-stakeholder traceability and due diligence initiative, developed for the DRC with potential global application, with standards 100% aligned to the OECD Due Diligence Guidelines for Responsible Mineral Supply Chains.
The Initiative for Responsible Mining Assurance (IRMA) is a mining standard and certification program launched in 2018, offering comprehensive measure of performance and incentives for best practices in social and environmental responsibility at mine sites globally, covering all mined materials, using independent verification, guided by multi-stakeholder governance, and committed to working with RMI and other systems for full supply chain solutions.
LBMA's Responsible Sourcing initiative ensures the provenance of a range of precious metals and protects the integrity of global supply chains, with Version 8 of our Responsible Gold Guidance currently being expanded to include ESG in addition to OECD Annex II Risks.
The Responsible Mica Initiative is an international organization in which multiple industries and organizations (NGOs, Associations…) jointly commit to using responsible sourcing practices and local engagement to eradicate child labor and improve the livelihood of communities within a compliant and legal mica supply chain in India.
A not-for-profit organisation, ResponsibleSteel™ is the first global multi-stakeholder standard and certification initiative for the steel sector, covering the sourcing of raw materials for steel production, as well as steelmaking itself.
Developed by the World Gold Council and based upon internationally-recognised benchmarks, the Conflict-Free Gold Standard helps companies to provide assurance that their gold is not contributing to conflict.